One of the best amenities Anna Maria Island houses can offer is proximity to the coastline. You're looking forward to walking down to the shore whenever the desire hits, but what else is important to you in your new Anna Maria Island real estate? Choosing a home with the right amenities ensures that you get the greatest value from your property — both when you live in the house and when you put it up for sale in the future. Make sure you find a home that checks several of these boxes.
1. Air conditioning

This may sound like a given, but it's important to consider anyways. After a day of fun in the sun, you want to come home to a place where you can cool off and get a break from the heat. A good air conditioning system will boost your home's resale value while guarding against the circulation of mold in your home. It can also remove moisture from the air, which can create a more comfortable climate in your home regardless of the temperature.
2. Outdoor shower

Sand and saltwater can quickly ruin your home's floors or cause your furniture to deteriorate more quickly. Without a way to wash them off, you'll inevitably bring these things inside your home, no matter how hard you work to dry or clean them off. If you have an outdoor shower, you can rinse off before you head inside and save your interior.
3. Outdoor living spaces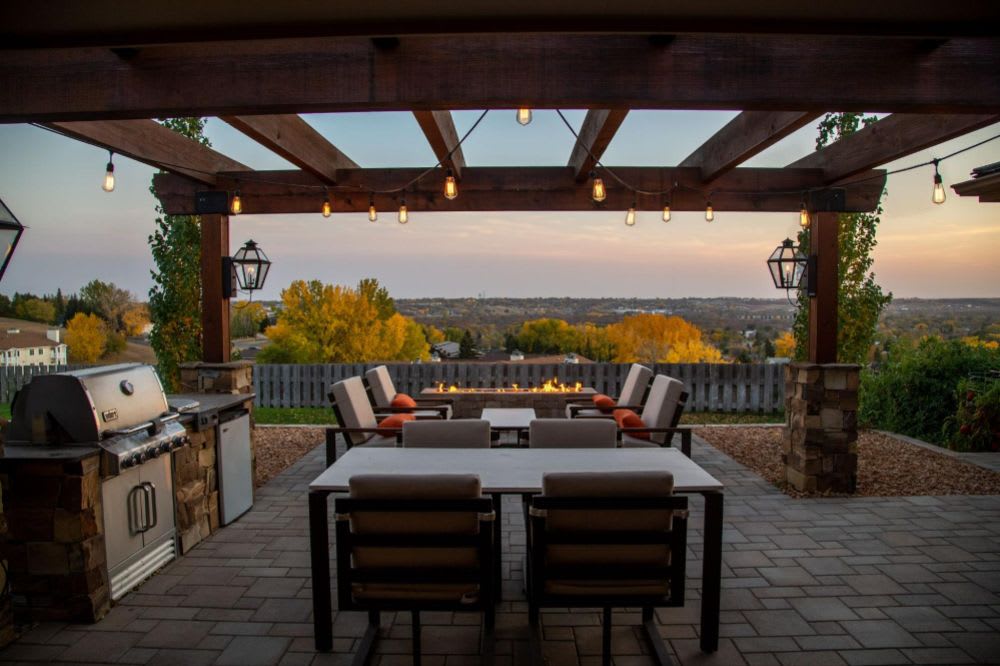 A superior outdoor living area will give you a space where you can sit outside with a cup of coffee in the morning as you watch the tide roll in. You will love sitting outside and watching the sunset as you sip on cocktails with friends and family. You could put out an outdoor dining room table and a grill so that you can end the day with a barbecue. The important thing here is to make sure you buy outdoor furniture that is tough and durable enough to withstand the abuse that it will experience. You don't want your furniture breaking down quickly simply because it was exposed to salty air or increased humidity.
4. Outdoor storage

Ample outdoor storage is a must so that you can store your beach chairs and other outdoor equipment. Perhaps you have kids who want to bring toys to the beach to build sandcastles or play in the water. These items will get dirty after each use, and you won't want to bring them inside. This outdoor storage space will also be a key location for you to keep boogie boards, beach wagons, or even coolers that you use to transport food and drinks to and from the beach. If you're limited on space, you can simply buy a deck box to use for this purpose. If you have more room to work with, you could purchase or build a small storage shed.
5. Firepit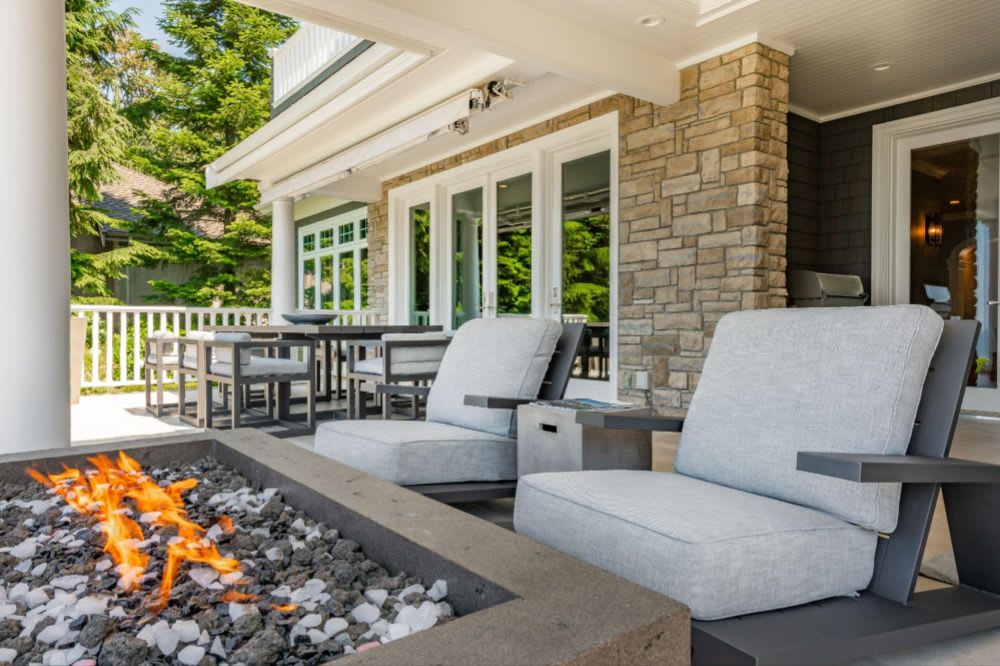 You can include a firepit in your outdoor living space, or you could even build one closer to the beach if you prefer. A lot of it depends on how far your property line extends and whether or not the public has access to the beach area behind your home. You should also check on local laws and regulations before moving forward with a firepit installation. Assuming that it's legal and safe for you to build a firepit, it can be a great place to hang out with friends and family at the end of the day as you roast marshmallows or simply enjoy the ambiance of a crackling fire.
6. Hot tub or jacuzzi

A swimming pool would be nice as well, but hot tubs are especially appealing because they are easier to maintain. Plus, who doesn't love the thought of having all of their stress melt away in soothing warm water with jets that provide the perfect amount of pressure to massage each muscle in your body? You can add your hot tub to your outdoor living area near your deck or patio. For an extra touch, make sure that you can look out over the beach and the ocean while sitting in the hot tub.
7. Washer and dryer

This one is especially important if you plan on listing your home as a short-term rental during times when you're staying elsewhere. The washer and dryer in a beach house can take a serious beating. Think about how frequently you'll need to wash wet towels soaked with saltwater or covered with sand. They will experience a good deal of wear and tear over time. You'll want to make sure you have something in place that you can use to keep towels, swimsuits, and other important items clean and ready for your next trip to the beach.
8. Exercise room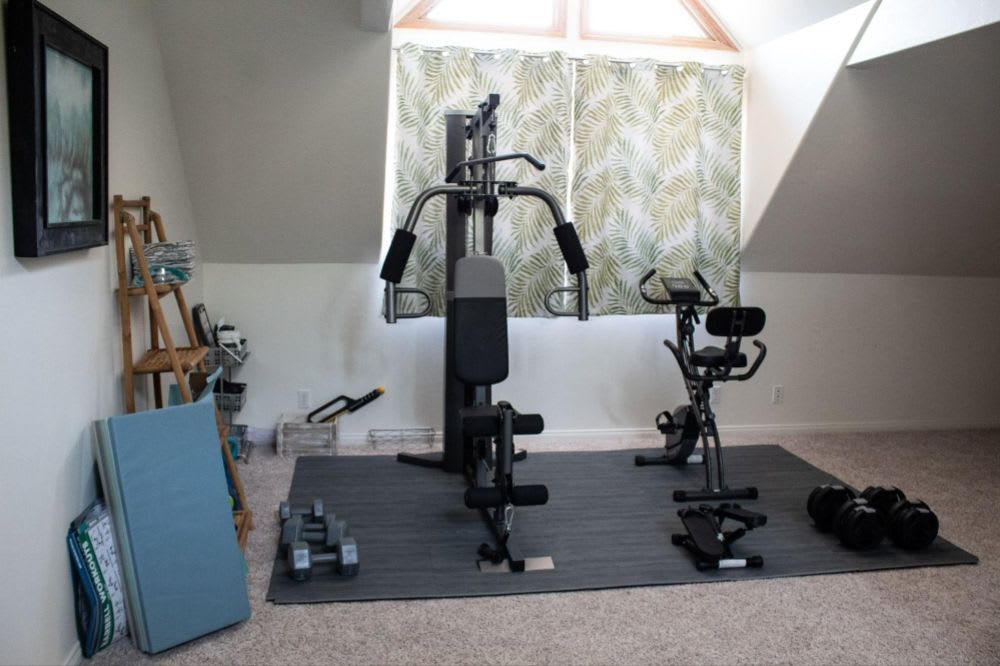 Most homes don't have exercise rooms, but they are a pretty common amenity in many luxury properties. Think about how nice it would be to get in a workout from your home exercise room as you look out over the beach through your floor-to-ceiling windows. You can step outside after you finish your jog, bike ride, or lift to cool down and prepare to head out to the beach.
Need more ideas? Reach out to Alexis Smith-Frady
Alexis Smith-Frady
is an expert when it comes to Anna Maria Island real estate. Alexis understands what aspects are most important in a beach home. She also takes great pride in tailoring the buying process to the needs and preferences of her clients. Her industry knowledge will be a tremendous resource to you as you begin to shop for a new home in the area. Reach out to Alexis when you're looking for a trusted advisor to help you through each step of the process.