Purchasing a second home often marks the peak of success for many homeowners. More than just a simple vacation home, second houses often represent long-term investment, meaning the start of consistent income generation and wealth building. It also means possessing a tangible asset to improve and sell with a favorable ROI, or you can pass the investment on to future generations.

Whatever the case, a second home purchase is not always a straightforward process. While many of the same rules applied when you bought your primary residence, second homes come with their own considerations, questions to ask, and scenarios to work through. This proves especially true if it's waterfront property you're seeking to acquire.

That said, owning additional property is incredibly rewarding. Before starting your search, here's everything you should know before purchasing a second home.
Determine How the Home Will Be Used
When first setting out on the second home journey, many homebuyers overlook the most critical aspect of a second home: how the residence will ultimately be used. The answer will effectively determine your goals in making the second home purchase.

The two main reasons for purchasing a second home include using it as a personal residence or an investment or income property. Knowing your motivation upfront will help you identify your wants and needs and steer you toward the right property.

For example, if your goals include generating income as a vacation rental, you'll want the home in an area that proves consistently popular
with vacationers. If the home is more a personal purchase — strictly for use by you, your family, and friends — you may be after something more secluded, where rental housing is limited, and the community or neighborhood is focused on its homeowners and not renters.

Of course, the most popular option in buying a second home is a little from column A and a little from column B. If that's the case, you'll need to weigh the wants and desires you have for a personal residence against what's necessary for the home to be a long-term income generator. Exploring these scenarios is of particular importance if you hope to one day retire to the property or pass it on to future generations as a true residence.

It's also vital that you lay out a financial plan for the second home before making any commitment. You might want a property for strictly residential purposes, but the economic reality might compel you into a rental situation to make the deal work. If it does end up being more of an investment purchase, you then want to factor in considerations such as specific location, including proximity to beaches, restaurants, shopping and major attractions, seasonality, and the home's amenities. More specifically, if the home you purchase does end up as a rental property, you'll want to at least cover basic monthly expenses such as the mortgage, insurance, and property taxes.
The Pros and Cons of Second Homeownership
As you finalize your goals for what you want from the second home, it is worth examining the more practical side of what it means to have a second mortgage on a home that may not be located in the same region or vicinity as your primary residence. There are a lot of positives that come with claiming a second home as your own.

First, purchasing a second home means buying property in a place you love. For example, the coastal communities and inland upscale neighborhoods in and around Sarasota are a favorite for vacationers — especially when you head beyond Sarasota Bay to one of the region's spectacular barrier islands. Instead of constantly searching for a new place to stay, you'll always have a place to call your own. Instead of spending time adjusting to a new home, you can start your vacation with a sense of familiarity.

We've already mentioned the second home as a spot to retire, but the real benefits stem from acclimating yourself to the community over time while also using your rental income to aid in paying the investment off. Second homes can also prove sound investments offering several avenues to earn a sizable ROI. From renting and short or long-term holds to diversifying portfolio and inheritance assets, a second home provides you with a tangible and flexible investment. There's also the potential for tax breaks, which are detailed further down.

Of course, just as with traditional homeownership, acquiring a second home comes with its share of headaches and concerns. Primarily, your second home will carry its own level of responsibility and expense. Consider that now, instead of owning one home, you have two. It adds another layer to your personal liabilities, both physically and financially.

You're now responsible for the maintenance and upkeep of two properties. Beyond two mortgages, you're on the hook for additional insurance and property taxes, as well as those general maintenance costs. Depending on where that second home is located, you may be required to carry additional insurance, such as flood or windstorm insurance, and your property taxes and HOA fees may be considerably more expensive than those on your primary home.

There's also the impact personally. The stress of worrying over the potential damage or security of such a significant investment might take you more than a day to reach. In addition, the pull of taking advantage of your investment might limit or force you to reconsider your travels to other locations. If you thrive on visiting a wide range of destinations, it can prove a significant concern.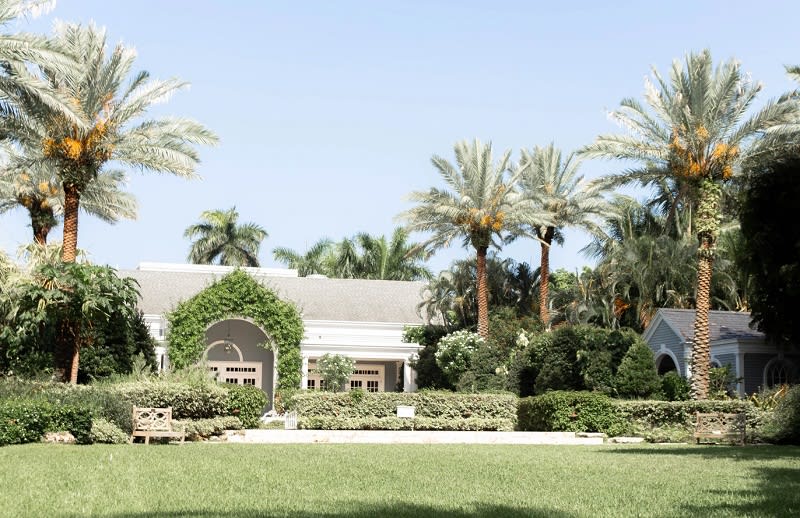 Exploring Your Financing Options and Tax Benefits
Interest rates continue to prove advantageous to buyers seeking real estate. Although the favorable conditions won't remain that way indefinitely, the following year still presents an attractive time to buy, even as home prices — and in particular, vacation home prices — continue to rise. If your search takes you to Sarasota and one of the region's barrier islands, such as Siesta Key, Lido Key, or Anna Maria Island, there are a plethora of deals available.

From a financial standpoint, cash-only purchases can prove advantageous. In some cases, this type of transaction can score you a discount on a property. If cash-only isn't an option, a jumbo loan or jumbo mortgage is often the most popular route when financing. Essentially a loan used for properties with high price points, above $548,250 for 2021 (the number changes annually), jumbo loans carry higher fees and more risk but are ideal for those who are financially secure and seek a second home. Although the price point qualifying these loans shifts every year, in 2021, house loans over $548,250 were considered jumbo loans. Generally speaking, a down payment of at least 10% of the home's value is required, and you may even be required to pay more depending on the lender; therefore, you'll want to shop around to find a lender who offers terms best suited to your needs.

As promised, many tax benefits make second homeownership an attractive pursuit. First and foremost, up to $750,000 in mortgage interest deductions are available on your second home should you maintain it as a personal residence. A personal residence is defined as renting the house out for less than 15 days annually. As is the case with rules about your primary home, you can write off any home equity loan interest up to $750,000.

You can also deduct property taxes up to $10,000. If you plan to build a portfolio of properties, this is particularly attractive as there's no limit to the number of homes you can apply this deduction on. It is worth noting that if you feature the second home as primarily an income property, you will have to pay taxes on the income earned and deduct any expenses that arise from the rental.
Seek Out a Trusted Advisor
When acquiring a second property, it's never wise to try and go it alone. Once you identify where you hope to purchase your second home, seek an experienced and knowledgeable real estate professional. Focus your efforts on finding someone with an intimate knowledge of the market and who specializes in the type of property you want or the specific neighborhood you're targeting. They'll ensure your home search and transaction is seamless and stress-free, which proves quite helpful if you're purchasing from out of town or out of state.

In addition to a licensed real estate professional, it's worth seeking out the services of a tax specialist or real estate attorney, as well as a third-party management group should you choose the income property route. All three, along with your real estate agent, can help you optimize and make the most of your second home purchase.

Ready to explore the best of on-the-water Sarasota real estate? Contact Alexis Smith-Frady today to start your homebuying journey. From Anna Maria Island real estate to Siesta Key homes for sale, allow Alexis and her expertise to be your guide to Sarasota's luxury waterfront real estate market.