Do you dream of owning a vacation home on the beach where you can spend winters and holidays? Or are you considering investing in a second home to turn into an Airbnb and make a supplemental income?

Buying a secondary home is not the same as buying a primary residence. Knowing the difference between the two processes will help you decide whether a secondary home is right for you and how to make the best decisions to facilitate a smooth process.
Define How it Will Be Used
Having a second home to escape to a few times a month and purchasing one to rent out and make a supplemental income are very different things. Before you begin looking for a secondary home in Florida, define what the house will be used for and make sure your expectations are realistic. If you want the home to be a weekend getaway, ask yourself: Is it close enough so you won't have to endure a four-hour drive every week just to get there? If you plan to rent it out, are you taking the extra property management expenses and the hassle of dealing with guest issues into consideration? If you plan on making a secondary income from the property, you need to make sure you're buying in an area that does not restrict rentals. On the flip side, if you're looking for your own vacation home, you may want to buy in an area with a more restrictive HOA that will watch out for and take care of your property when you're not there.
Make Sure You Can Afford It
Before you start looking for your second home, you'll need to make sure you can afford an additional mortgage and the other expenses that go into purchasing and owning a secondary home. Ideally, you will be in a financial situation that includes the following before you decide to buy a second home:
Fully paying off your first mortgage.
Paying off all revolving credit.
Consistently saving 15% or more of your current income.
Establishing an emergency fund and college fund for your children.
Remember that even if you have your first mortgage paid off, a second home will likely cost more. Not only are interest rates usually higher on second mortgages, but buying a second home involves extra expenses for maintaining the home when you aren't there. If you plan on traveling to your second home regularly, you should also factor in expenses for gas, wear and tear on your vehicle, or flights. It's important to carefully consider the full financial impact of buying a second home in Florida before pulling the trigger prematurely and putting yourself in a precarious situation.
Understand the Tax Situation
According to the IRS, you can designate a second home as a personal residence or a rental property. If you choose a rental property, you can't claim the mortgage interest as a tax deduction. You can, however, claim losses on the rental if the income is less than what you spend on the property. If you designate it as a personal residence, you can claim the interest but will be limited to renting it out for 14 or fewer days each year. You can claim interest paid on a mortgage that is $750,000 or less, which includes the totals of all the homes you own if you designate it as a personal residence.
Decide How You Will Pay For It
Buying a secondary home can be a little more difficult than buying a primary home because you have fewer financing options. For example, you can't use VA or FHA loans to buy a second home. However, you can use jumbo loans, cash-out refinances, or conventional loans to fund your secondary residence. Before you begin looking for a Florida property, talk with a mortgage lender who specializes in secondary home finance. He or she can help you choose the right option and get prequalified so you'll have more buying power when you do find the home of your dreams.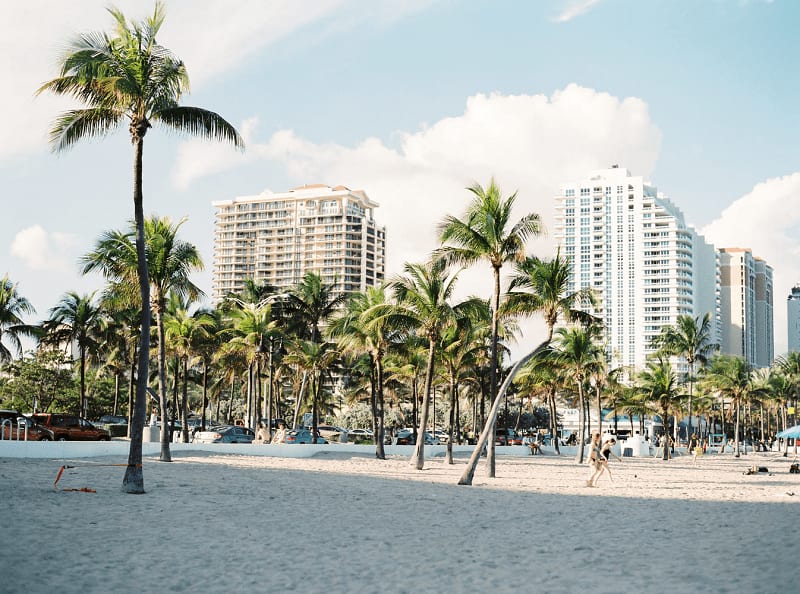 Choose the Right Area Carefully
The area where you choose to buy your second home will greatly impact your enjoyment of it as a vacation home or your success in renting it. Never buy a Florida secondary home in an area where you have not spent a significant amount of time. You can do all the research you want on different areas, but until you've actually experienced what it's like yourself, you simply can't make an informed decision. Before you move forward with your plans to buy, consider spending time in the following areas to see if they fit your needs:
Lakewood Ranch. Lakewood Ranch is a planned community in Sarasota that features a plethora of recreational amenities, distinctive villages and town centers, and plenty of community clubs. This is an ideal location for a second residence.
Anna Maria Island. Located between Tampa Bay and the Gulf of Mexico, Anna Maria Island has been named the third-prettiest city in the country. With seven miles of sandy beaches and plenty of waterfront dining, Anna Maria Island is perfect for a vacation home for yourself or to rent out.
Siesta Key. Siesta Key is located between Roberts Bay and the Gulf of Mexico. With eight miles of some of the best beaches in the U.S., this island features turtle nesting sites, more than 100 shops, cafes, bars, restaurants, and two bridges connecting it to Sarasota. Siesta Key makes an excellent location for an investment property or a relaxing vacation home.
Buying a secondary home in Florida can be a rewarding and fruitful endeavor. When you take your time, do your research, and discover what you really want out of your home, you can make solid decisions to enhance your present and future. Work with a realtor like Alexis Smith-Frady, who specializes in Florida coastal properties, to make sure your process goes smoothly and you choose the right second home for your unique needs.