Lido Key is a barrier island off the coast of Sarasota, Florida, well-known in the state for fresh seafood and stunning sunsets. Whether you're looking for a place the whole family can dine or a lively spot to enjoy a night out, there is a long list of delicious options available on Lido Key.
1. Speaks Clam Bar
If you want to experience delicious seafood and a friendly atmosphere, make a reservation at
Speaks Clam Bar
. Their Italian and seafood dishes are made with the perfect mix of local and international ingredients. Their pasta is imported from Italy and their sauces are house-made. Menu options consist of fried calamari or their authentic beer-battered cod basket. They also have a gluten-free menu available to patrons.
2. Ridley's Porch
Located at The Ritz-Carlton Beach Club,
Ridley's Porch
offers local cuisine and cocktails served right above the sand of Lido Key. This restaurant has a calm, luxurious atmosphere and the beach itself is home to several types of sea turtles that nest on the shore. Their flavorful menu offers a unique spin on local dishes like coconut shrimp and barbecue chicken tacos.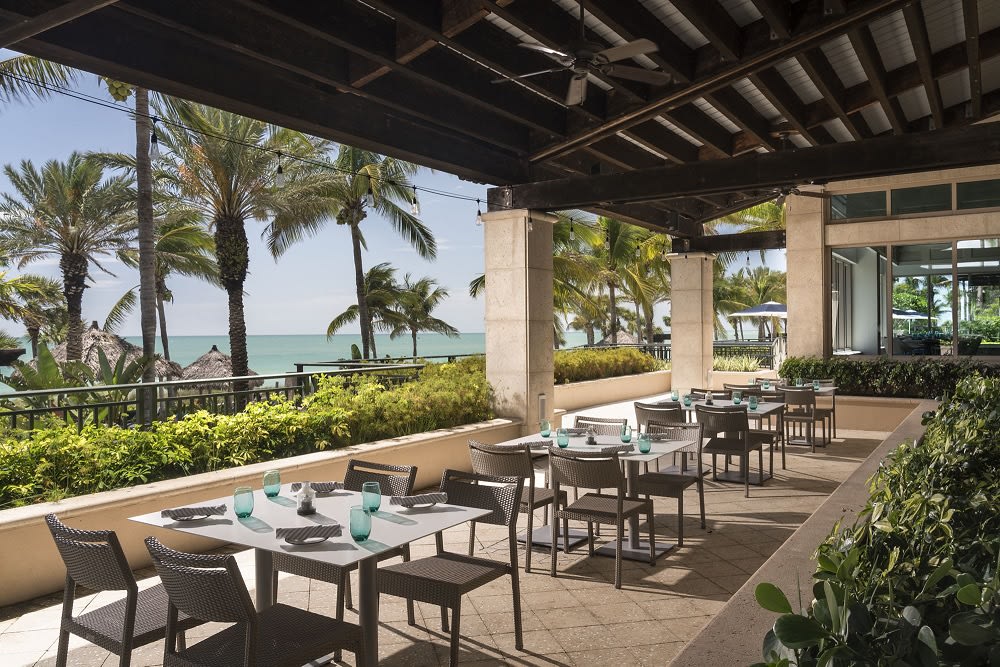 Credit: Ritz Carlton
3. The Old Salty Dog
At
The Old Salty Dog
, you can enjoy great views of the ocean during your meal. Sip on frozen cocktails and indulge in some beer-battered hot dogs or delectable fish gumbo. If you're looking to get a nice cocktail, head over to the bar, which is crafted from a vintage boat.
4. Crab & Fin Restaurant
For fresh, unique seafood without distractions, head to
Crab & Fin Restaurant
. The fish served here is delivered to the restaurant every day and is cut in-house, guaranteeing freshness. From homemade pasta to freshly baked pastries, their extensive menu is full of distinctive flavors.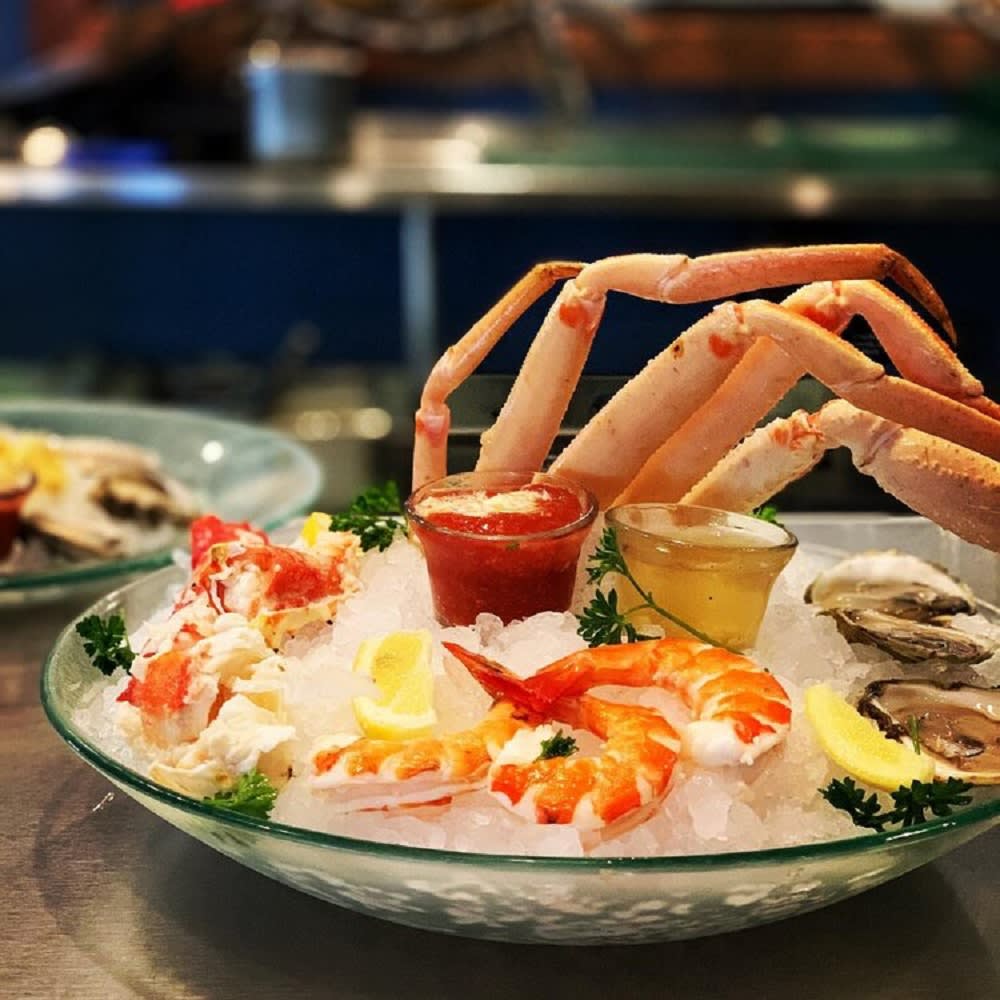 Credit: Crab & Fin Restaurant
5. Drift Kitchen & Bar
Drift Kitchen & Bar
is an oceanfront restaurant offering delicious Italian specialties, and diners can choose their preferred setting. Whether it's grabbing a quick meal at the Chef's Bar or dining in a private room, there are several options available. The Lounge and Chef's Bar are great for a quick meet-up with friends or family. Enjoy carefully crafted cocktails made by master bartenders, along with a selection of premium craft beers and wine. For breakfast, guests can head to the Barista Bar to devour healthy breakfast classics, as well as fresh juice and custom coffee drinks.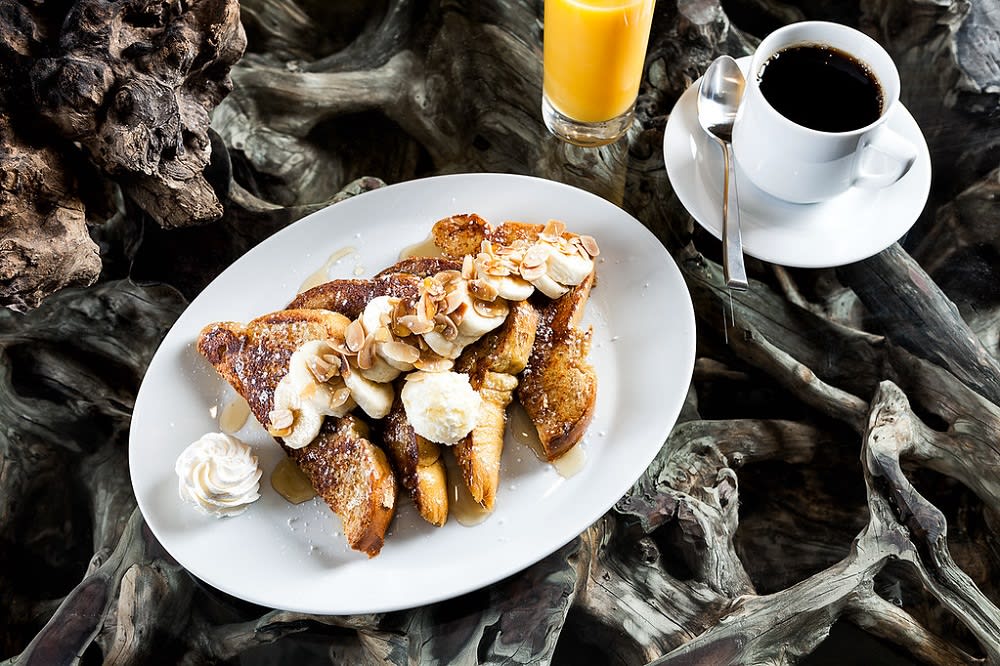 6. Venezia Italian Restaurant
Venezia Italian Restaurant
strives to create wonderful moments and experiences through its meals. The recipes here have been passed down through several generations and their menu is filled with fresh Italian tastes. Guests can try oven-baked pizzas, smoked salmon salad, and fresh seafood scampi. When it comes to desserts, Venezia offers lemon cakes and apple pies, along with their most popular and well-known dessert, Italian coffee-flavored Tiramisu.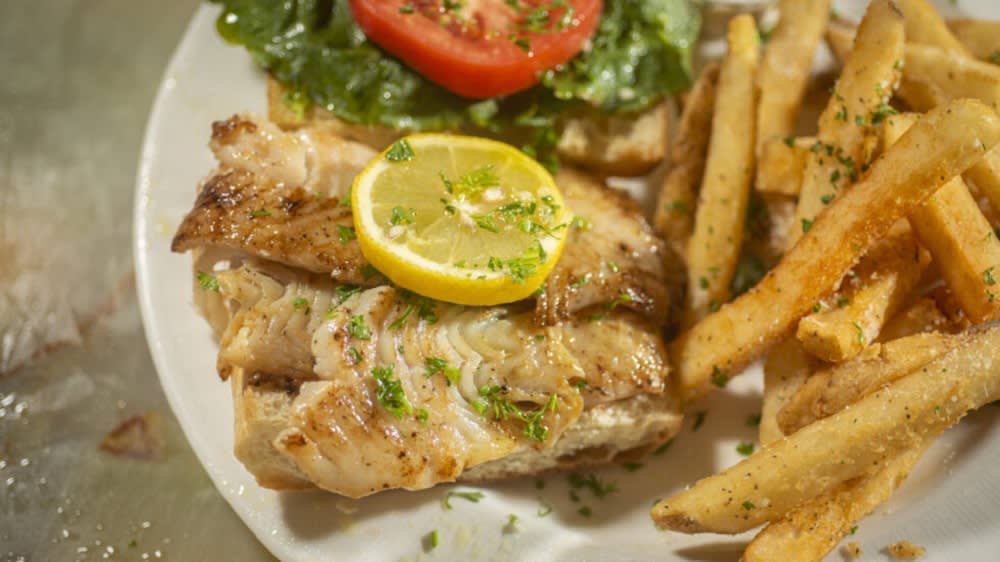 Credit: Venezia Italian Restaurant
7. Blu Kouzina
Blu Kouzina
is a Greek restaurant that features a nautical theme. Visitors can enjoy the dining room or the outdoor patio. All of their ingredients are high quality and grown organically through local producers. Their meals achieve pure Greek flavors through some of their signature elements. There are a number of salads, meat dishes, soups, and appetizers that are available daily.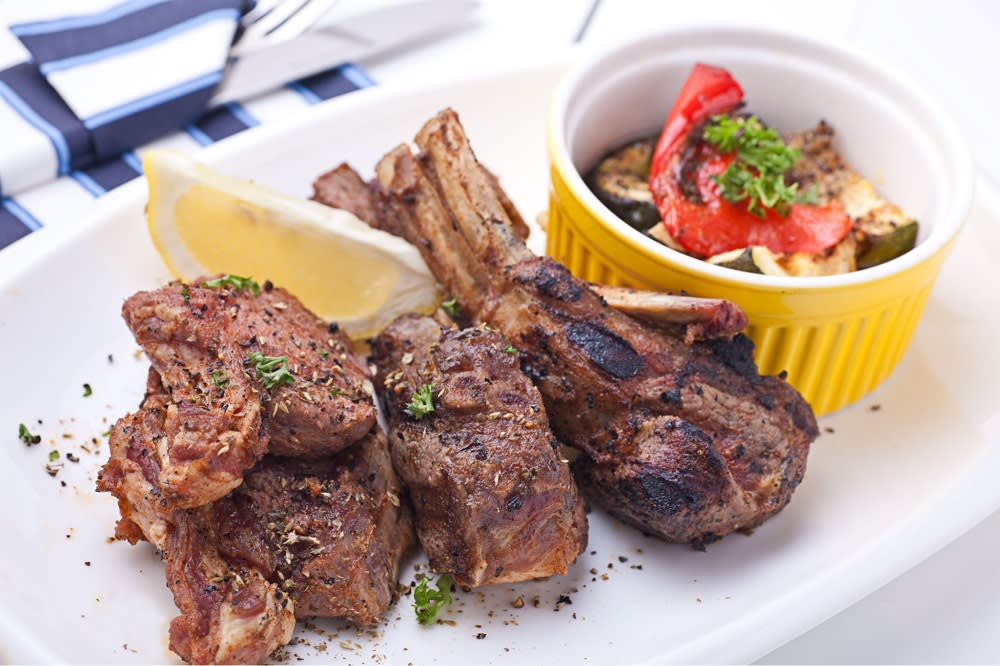 Credit: Blu Kouzina
8. Cha Cha Coconuts
Cha Cha Coconuts
has cultivated a carefree island atmosphere for diners. They offer a casual dining experience with live entertainment six nights a week. Cha Cha Coconuts offers both indoor and outdoor dining areas that can host between 10 and 75 people. Their amazing menu offers a mouthwatering selection of food such as black bean chili, Creole shrimp basket, and smothered chicken, along with a selection of tropical cocktails, beers, and wine. For families, they also offer a kids' menu.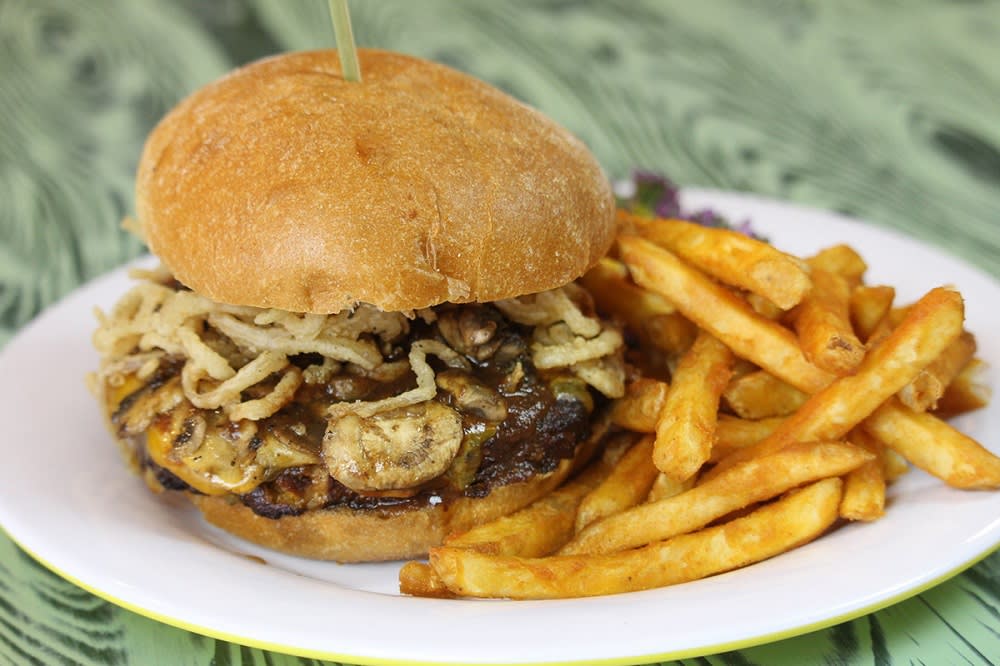 Credit: Cha Cha Coconuts
9. Tommy Bahama Restaurant, Bar & Store
Tommy Bahama
is an award-winning restaurant offering party vibes, island-inspired food and cocktails, and live music. Their dishes are created and served as the perfect comfort food. Sip on frozen mai tais and indulge in salad bowls or shareable snacks.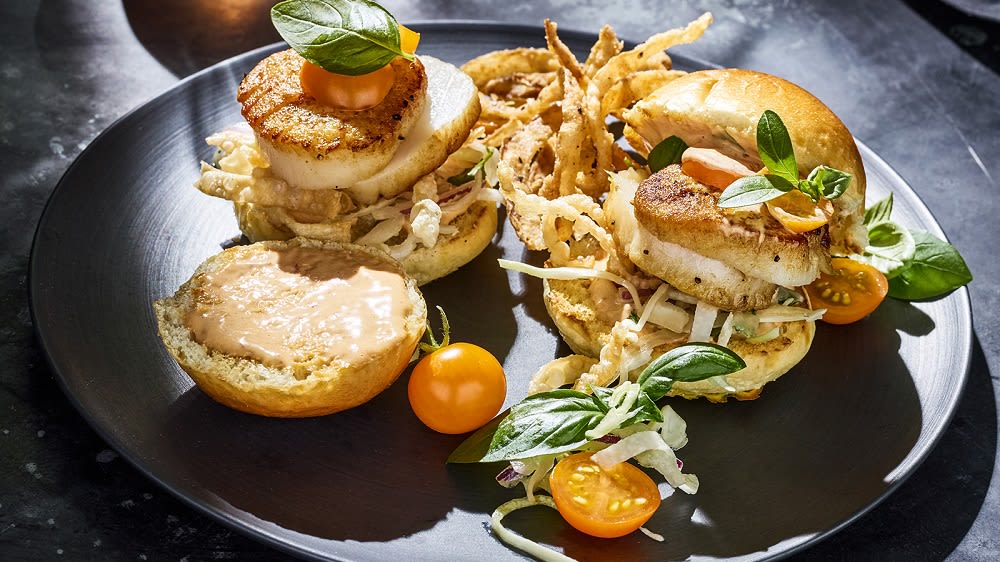 Credit: Tommy Bahama Restaurant, Bar & Store
10. Rico's Pizzeria
At
Rico's Pizzeria
, you'll find authentic Italian and Sicilian dishes. They are well-known for their hand-tossed New Jersey-style pizza and great Southern Italian food based on family recipes. Each meal is handcrafted using the freshest ingredients, and even their meatballs and sausage are made from scratch. At Rico's, your dining experience will be relaxing, welcoming, and memorable.
11. Café L'Europe
With a menu filled with Continental and Mediterranean classics,
Café L'Europe
stands as one of Florida's most distinguished restaurants. Start your meal off with some tuna tartar and then add some grilled scallops to your entrée. Choose from an extensive list of wines, and from dining indoors or outdoors. You can enjoy peaceful live piano music from Tuesday to Sunday. For those looking to host a gathering, the café offers private dining for up to 40 guests.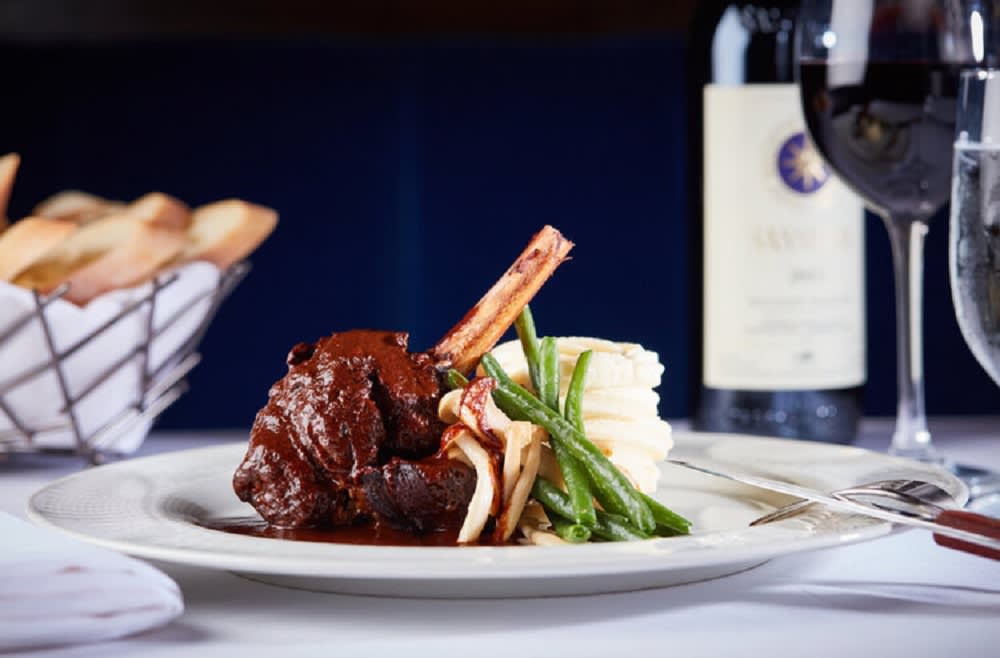 Credit: Cafe L'Europe
12. The Whiskey Barrel
The Whiskey Barrel offers appetizing American comfort food based on incredible whiskeys and bourbons. The staff is sociable, and the beautiful live music makes the Lido Key experience that much better. When dining at The Whiskey Barrel, try their decadent crab cakes or their scallops wrapped in applewood bacon. Pair it with a side of sweet potato fries. For brunch, try the banana French toast or build your own breakfast.
13. Blue Dolphin Café
The Blue Dolphin Café
is located along the beaches of Longboat Key. The ambiance at this restaurant is fun, yet intimate with an old diner feel. Breakfast is served all day, and the menu offers omelets, wraps, burgers, soups, and waffles. During the winter months, they offer dinner. Their daily specials are prepared by Culinary Institute graduates.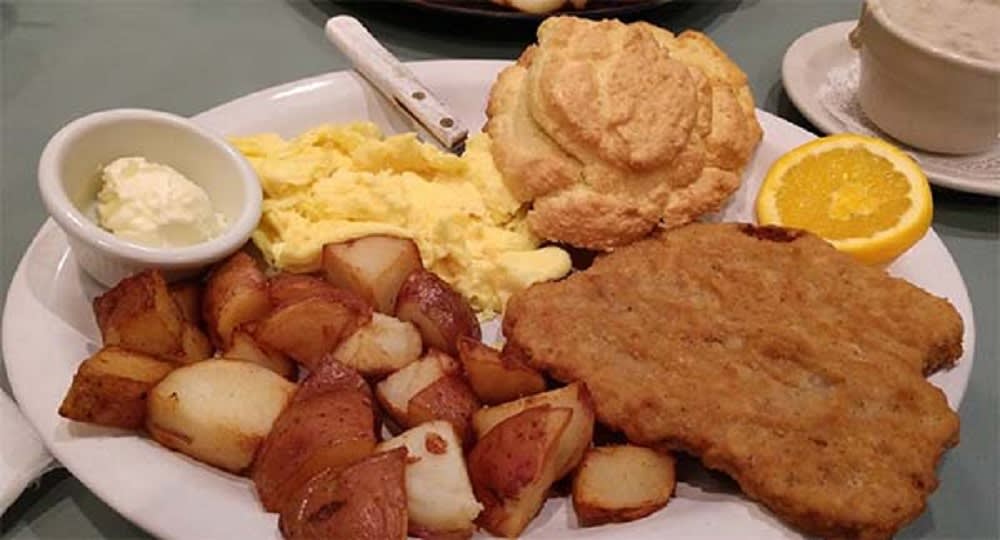 Credit: Blue Dolphin Cafe
If you're considering exploring luxury homes for sale in Lido Key, Anna Maria Island, Longboat Key, or Siesta Key, contact local realtor
Alexis Smith-Frady
for trustworthy guidance, up-to-date real estate data, and superb customer service.